February 8th, 2013 - 8:08 am KY Time
Howllo Fellow Basset Hound and Paul Newman Lovers…OMDAWG!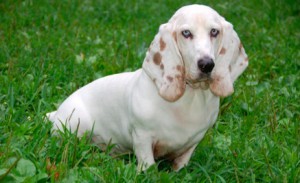 Paul Newman has to be the smartest hound on the planet.  He can learn so many tricks.  I cannot believe he is not a mega super star in Hollywood.  I know his Mom works to get him in the entertainment business.  I don't think he would have any trouble getting his SAG card.  hehehe…SAG…get it?
Anyway….
Please enjoy this stunning performance by the ever famous in bassethoundtown…..
More Loving Paul Newman Later…Cat, Daisy Lynn, (Chaps and Emma ATB) riding skate boards all day long and both were issued SAG cards…
PS – Daisy Lynn thinks that is her Daddy…hehehe

Comments(9)