March 1st, 2013 - 9:09 pm KY Time
Howllo Fellow Basset Hound and Play Date Lovers…OMDog!  Daisy Lynn and I had so much fun today.  Marsie and Nosey came over for an afternoon of fun and frivolity!
Nosey arrived in her dandy yellow rain coat right on time!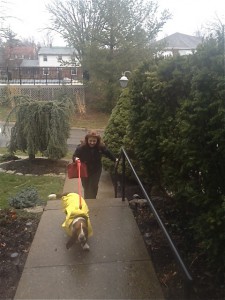 Daisy Lynn had no idea what was in store for her!
Nosey and Daisy Lynn went immediately into play stance!  Daisy Lynn was so excited to share her toys!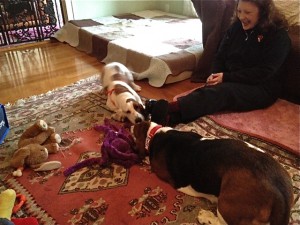 Then it was off to the races!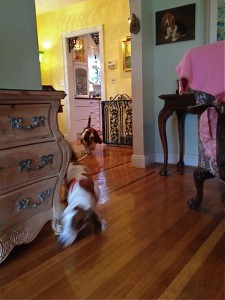 Then Daisy Lynn collapsed in Marsie's lap.  It was soooo cute!  Marsie had time to inspect the patty!  hehehe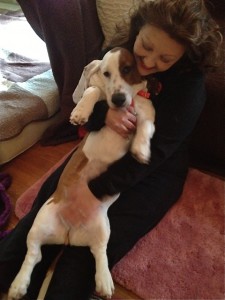 Nosey was so very sweet.  They became fast friends!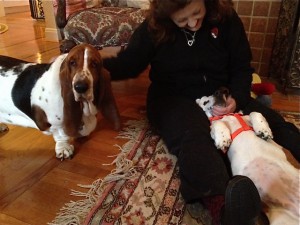 A play date would not be complete without a fortune cookie!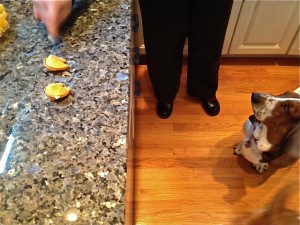 What a stunning fortune for Nosey and exactly true!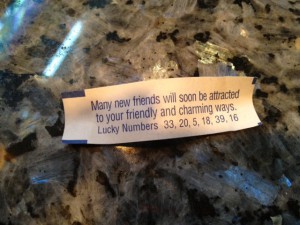 They had so much fun and it went too fast.  Daisy Lynn wanted to share her bed and Nosey fit right in.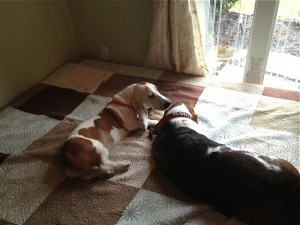 Well, it was time to go and Daisy Lynn was so sad….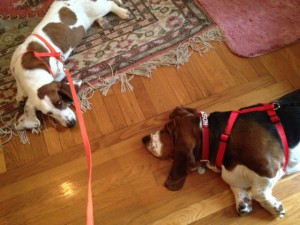 I guess all good things must come to an end, but hopefully not for long.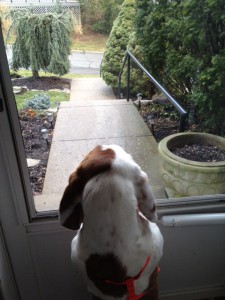 Hurry back friends…
More loving Nosey and Marsie later….Cat Daisy Lynn, (Chaps and Emma ATB) making fortunes come true!

Comments(8)