August 24th, 2013 - 8:08 pm KY Time
Howllo Fellow Basset Hound and Alexandria Community Park Lovers…We adore this park that is located about 20 minutes from bassethoundtown.  Interestingly, it is hidden so it is hard to find.  We stumbled upon it with the Late Mayor Chaps Wayne Rudert about a year ago.  For those of you looking for the park it is on Alexandria Drive in Alexandria, KY.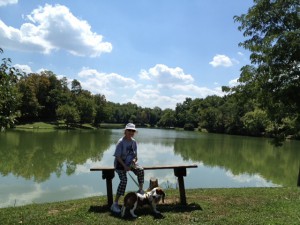 We did not know it at the time but a big blue heron was standing on a stump off to the right!
Grandma spotted the blue beauty and took this picture.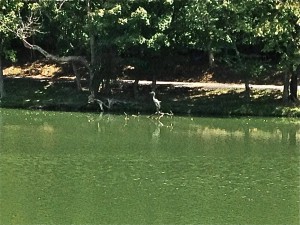 We could not get a picture of blue beauty as he or she jumped up and ducked behind the trees but it look just like this picture I found on the internet.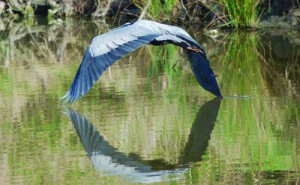 Wow!  What a wonderful sight to see.  We were alerted that the big blue heron was on the lake by another dog walker leaving as we are coming in.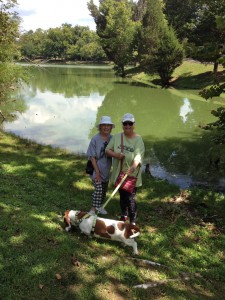 It is rare for Grandma and I to get our picture taken together.  Another park lover offered.
Right up the bend is a small wet land preserve.  Very small but very important to maintain.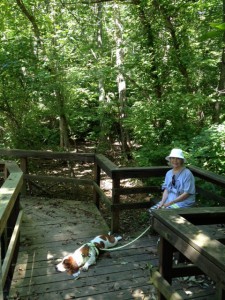 This park is a real hidden treasure.  It was funny, we could not find it so I just searched my blog and found out about howl we got there a year ago.  I hope others find it through my blog as well.
More loving adventures in your own backyard later…Cat, Daisy Lynn (Chaps and Emma ATB flying with the big rainbow herons)

Comments(3)