December 27th, 2013 - 8:08 pm KY Time
Howllo Fellow Basset Hound and Christmas 2013 Lovers…I thought I would share a few pics from our day!
My sister gifted Daisy Lynn with a stunning rhinestone collar!  It matches my bracelet!  We are going to really be shining on our walks!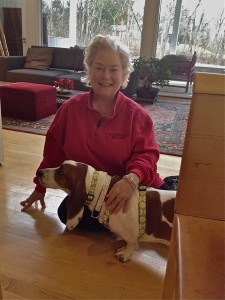 Here is our young Mayor with her Grandma!
This is one of my favorite pics of them!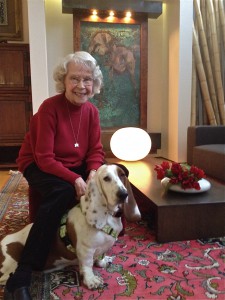 A great day was had by all.  Romeo and Enzo were great hosts.  I fell down on the blogging job and did not get any pics of them together.
More loving many, many more Christmas days together later…Cat, Daisy Lynn, (Chaps and Emma ATB wearing rainbow rhinestone collars…)

Comments(4)